Intro:
In 2017 Christians are going to commemorate 500th anniversary of Martin Luther's 95 Theses that reformed the church. Salzburg University of Applied Sciences was invited to compete in designing a concept of park environment that would welcome guests on their way to the city of Wittenberg, where the theses were revealed.
Assigned Theme:
How do we make these three words work together?
We brainstormed many ideas…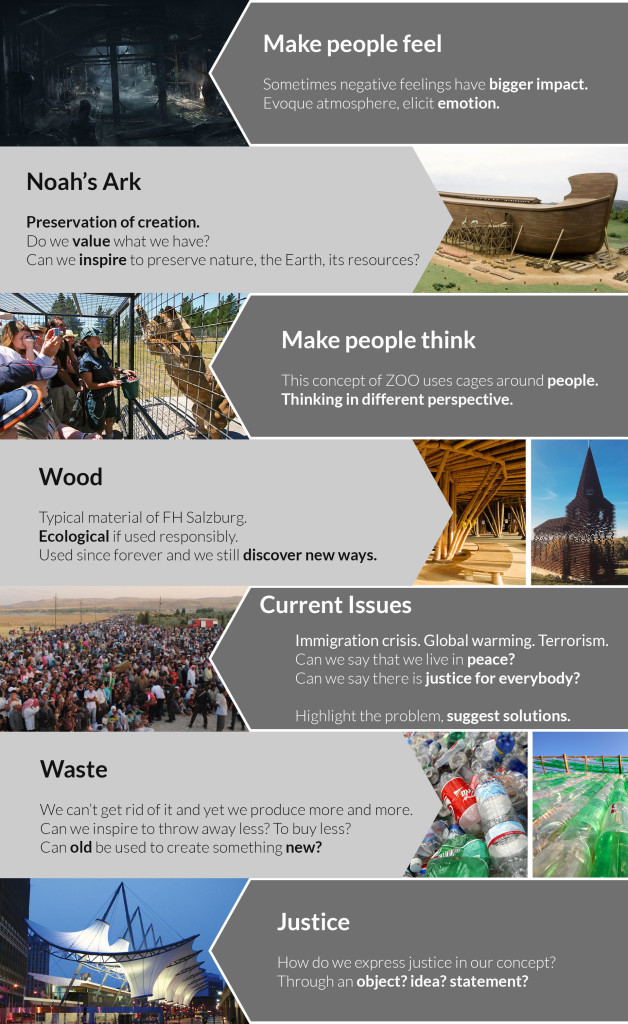 So we came up with a concept that uses Justice, Peace and Preservation of Creation as a whole. The story goes:
What happens during the exposition…

The concept was done in team at FH Salzburg with my classmates Lidia, Kathrin, Jiří and our mentors – Monika (architect), Michael L. (anthropologist), Hermann (wood engineer) and Michael E. (designer).
You are welcome to visit the exposition during this summer 2017 in Wittenberg (Berlin), Germany.